I had a hard insect bite on the top of foot and it was terrible.
Maze is cooler than Tokyo a little so I don't feel like actual summer: August.
『IORI SHIROYAMA』 8 minutes' walk from the center of Takayama
This July, I stayed at a vacation rental lodge in Takayama, which is an old folk house.
As you may know about Takayama, it's now famous even for foreigners.
After 8 minutes' walk from the main street, you can find a Japanese old house like below.
The name is 『IORI SHIROYAMA』and it's located on the top of hill.
It used to be a vacation home of private company and now a vacation rental lodge after some renovation.

At first, there were a lot of centipedes around it.
No more centipedes now but I found many insecticides for the provision.
Real Japanese old folk house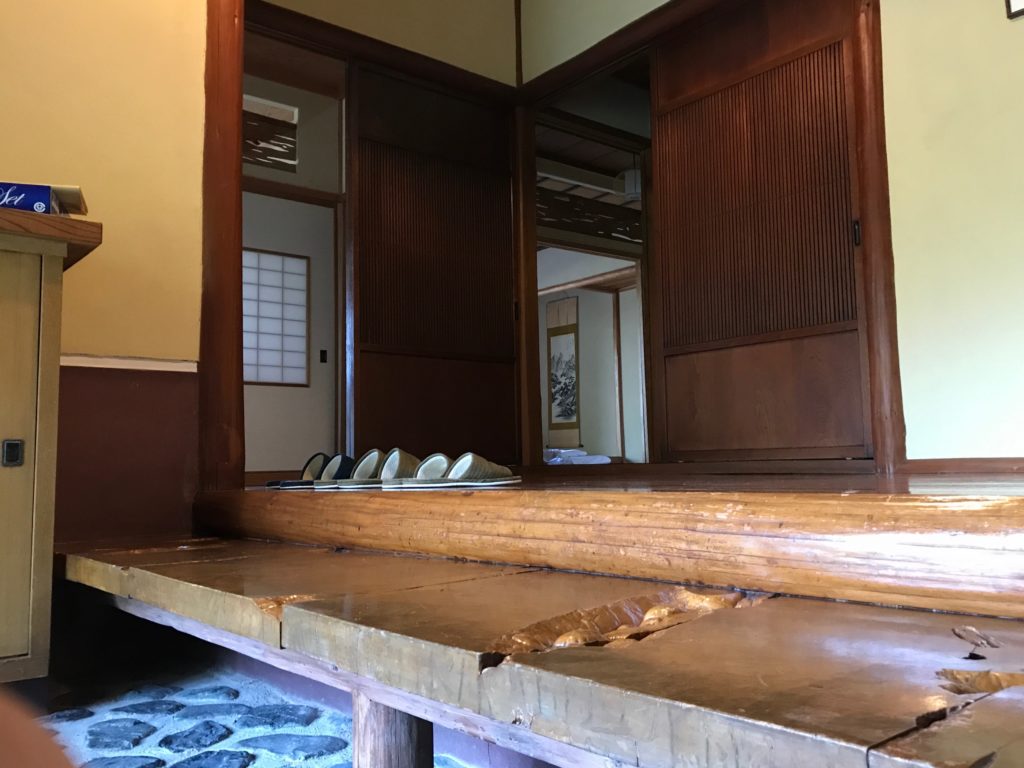 Opening the door, it has old and traditional atmosphere at the entrance.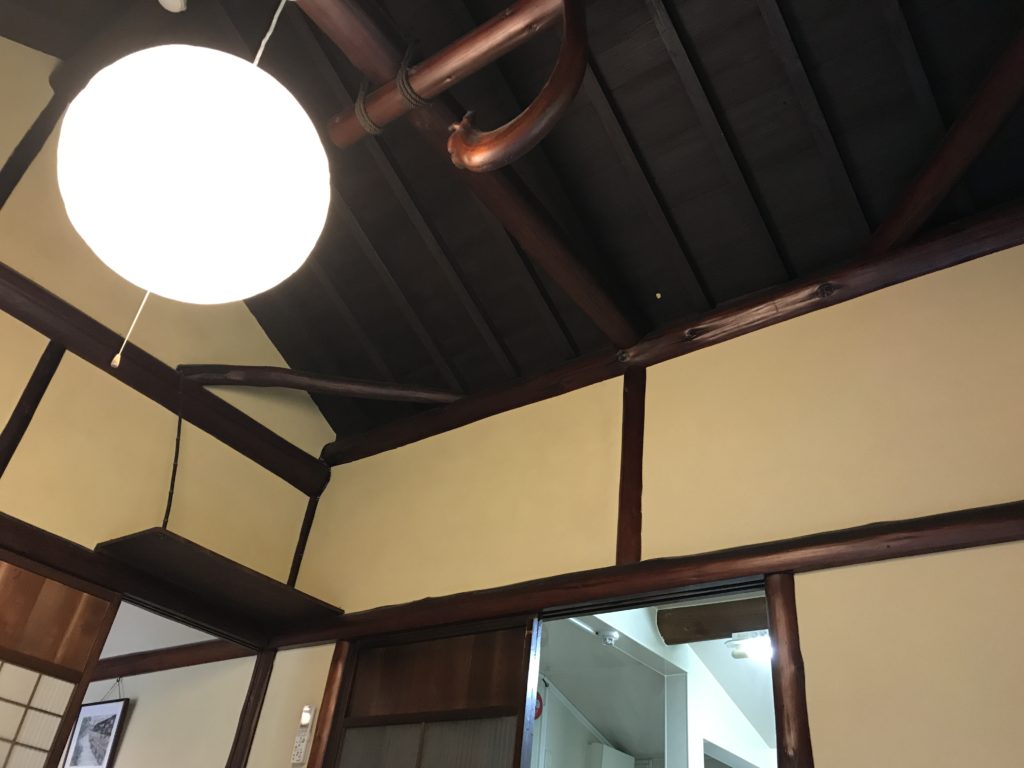 It has a high ceiling so easy to stay here for Europeans ( *`ω´)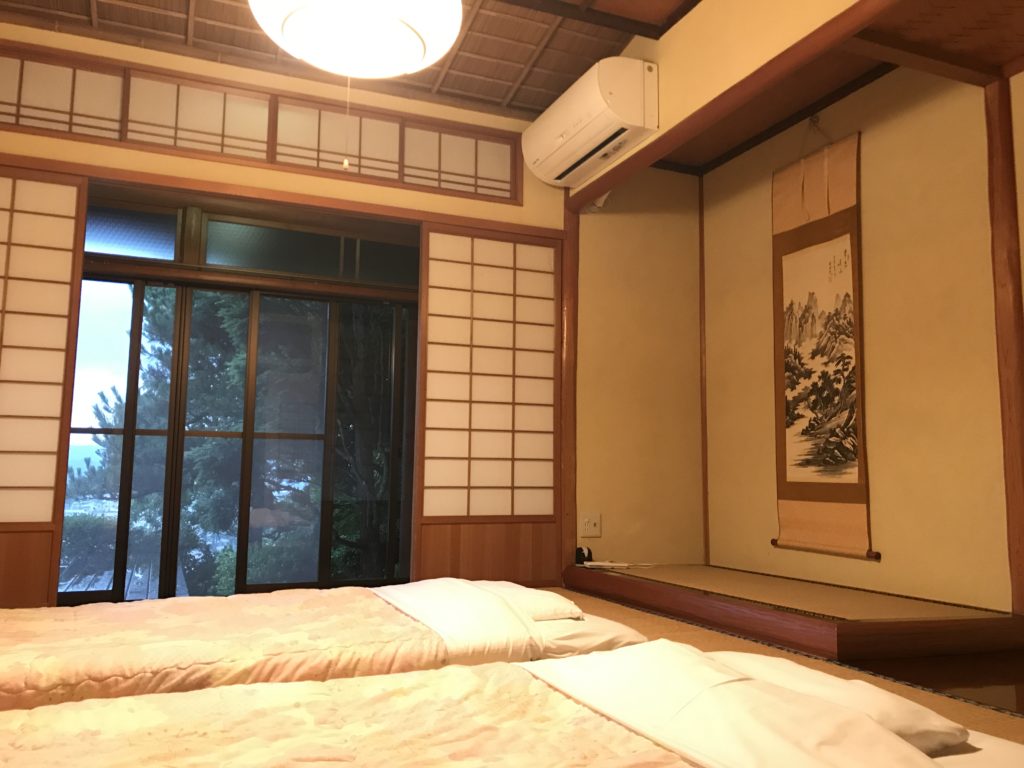 There are 2 bed rooms and 6 persons can sleep in.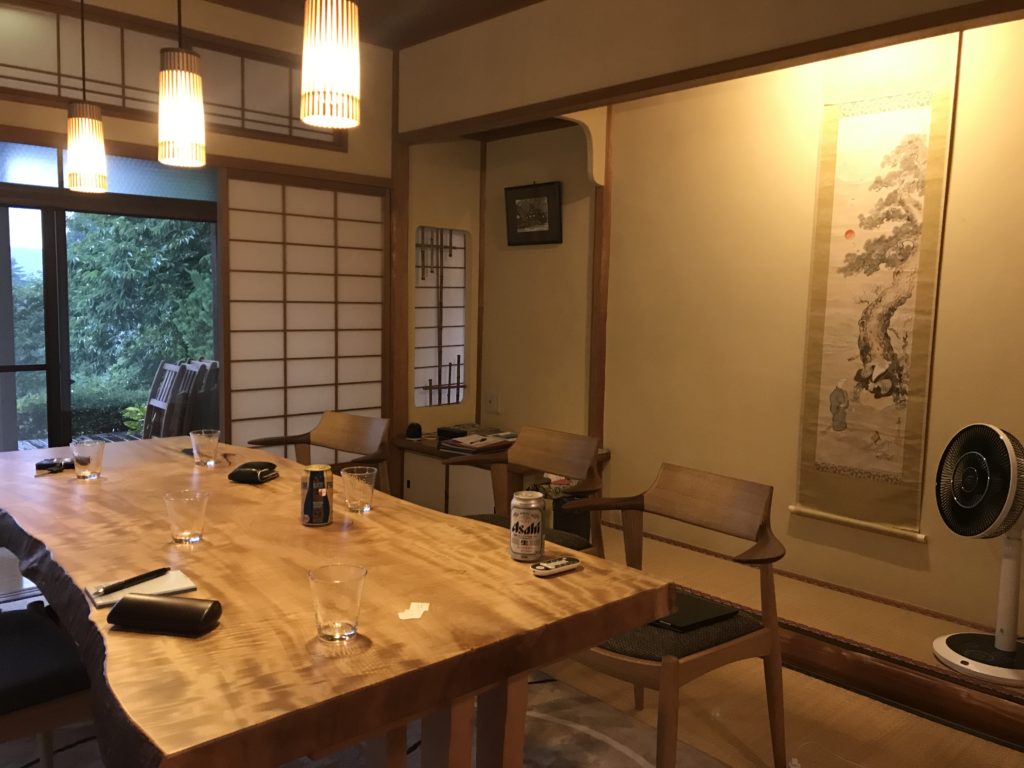 It seems Japanese-modern style.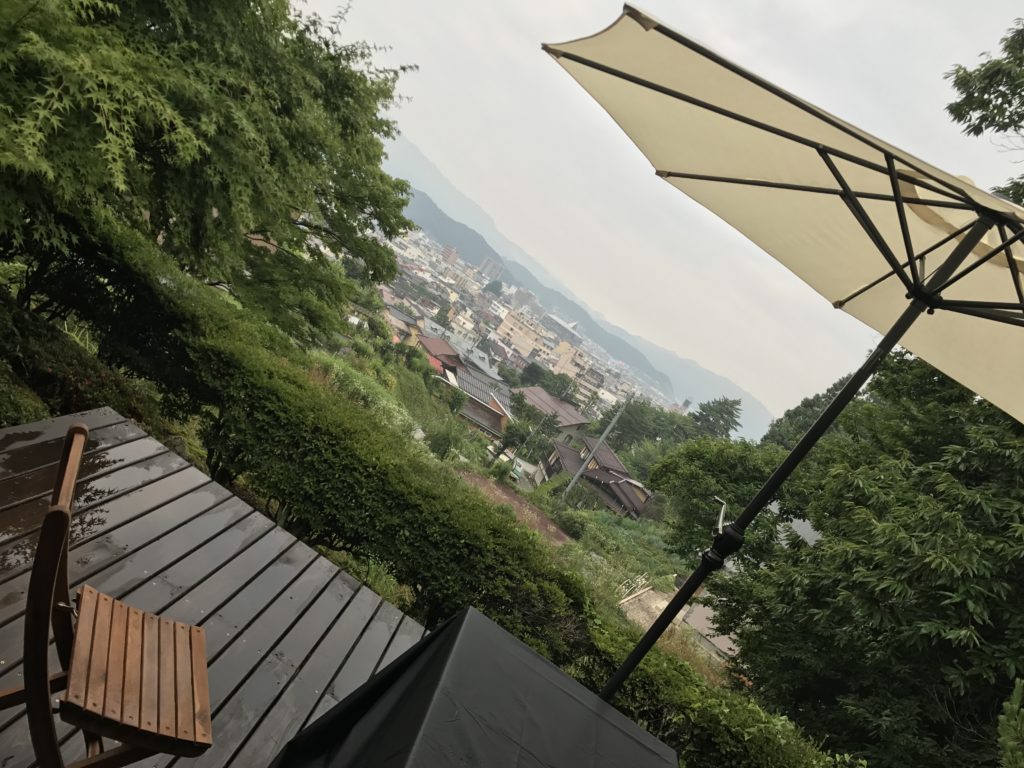 From the terrace, you can see the great view of Takayama.
The owner told me that he installed it this year to make it more luxurious for customers.
Bed and Breakfast plus catering if you request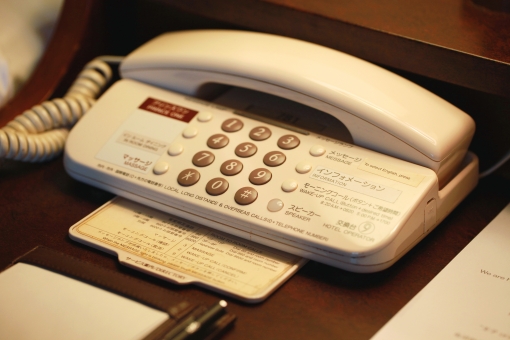 The customers of accommodation is mainly foreigners so no dinner served and you can walk around Takayama at night.
I actually walked there and that was amazing. You must try it.
It was full with people, especially many foreigners.
I went to a game (wild animal's meat) bar and 3 Taiwanese there.
It was actually "TAKAYAMA", tourist place.
The accommodation has a partnership with a local restaurant. They will provide a catering service with customers if they request.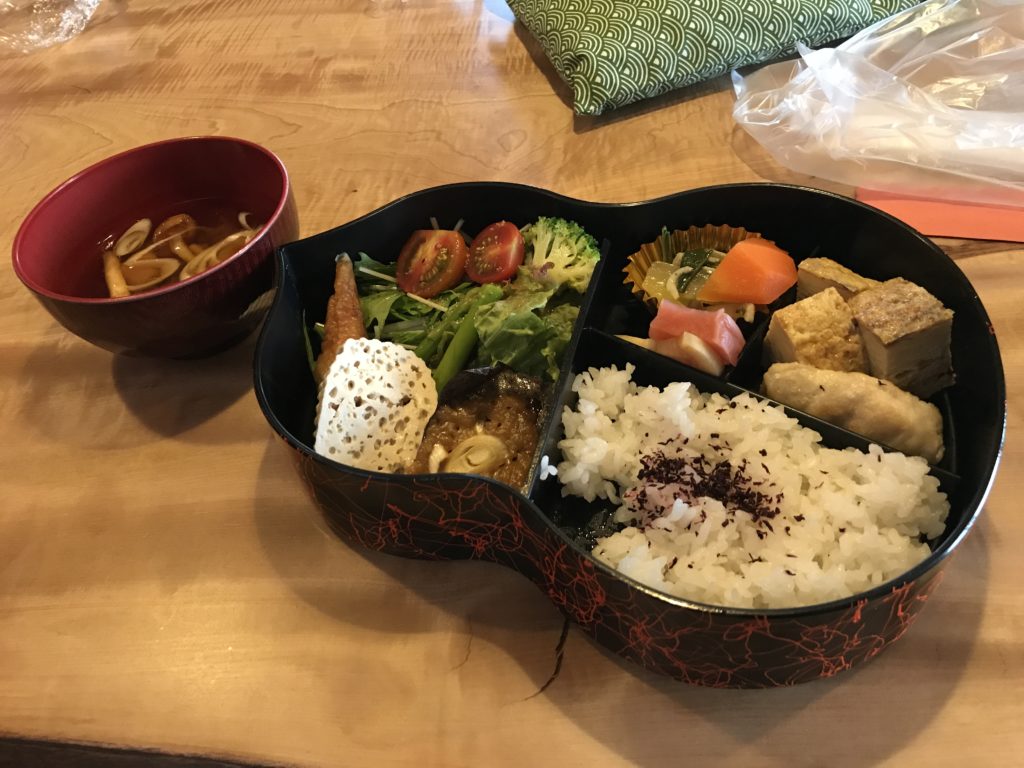 They will serve dinner so confortable for exhausted people who don't want to go outside anymore.
At check-in, the accommodation will provide you the information of local restaurants, adapting for customer's needs.
NESPRESSO for FREE
It's a vacation rental accommodation so of course you can take a bath and cook something.
I took a picture of the kitchen.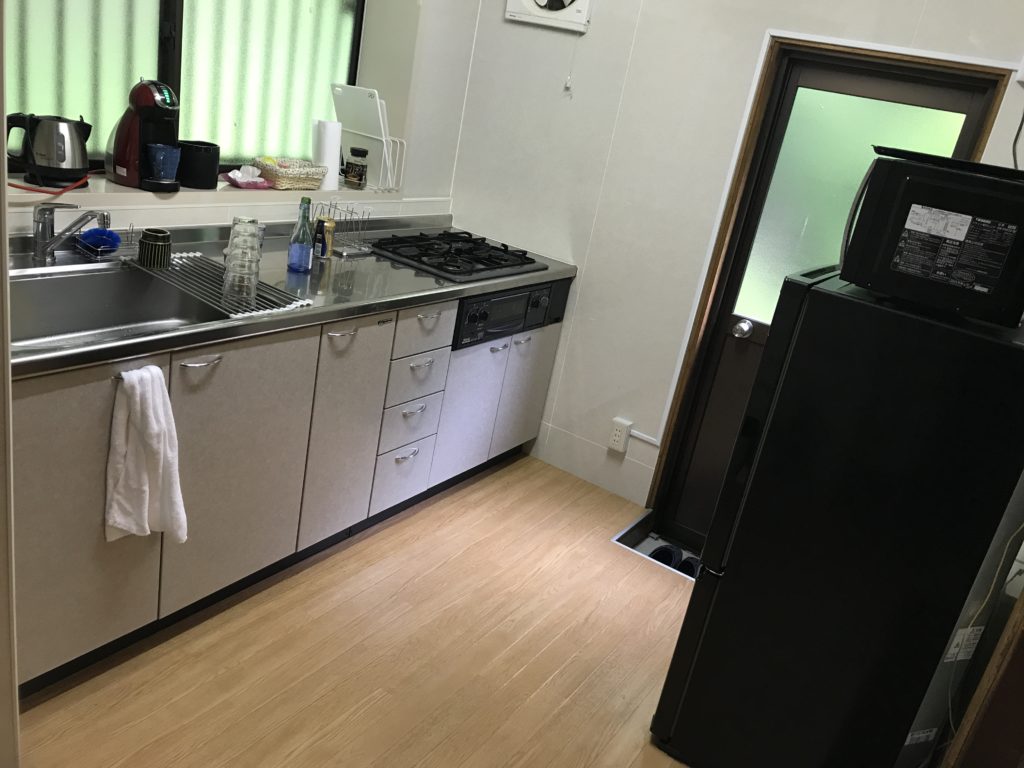 As you can see…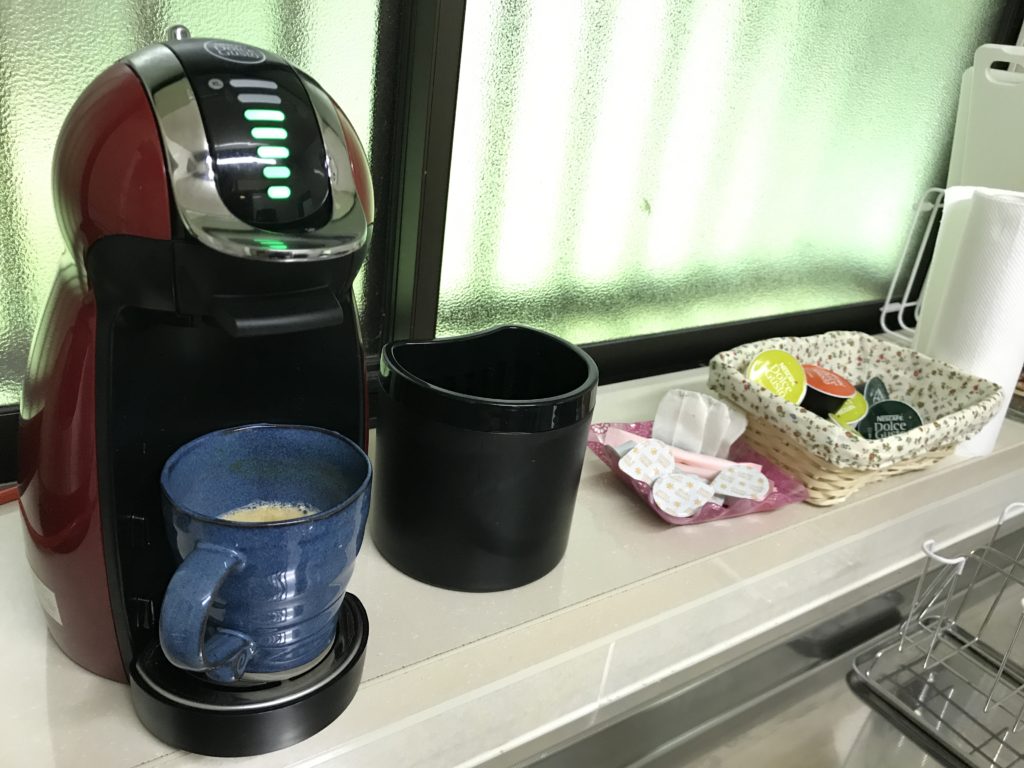 As soon as I found it, I push the button. Easy and luxurious way to get a coffee. I really want it.
Closing
As I said, It's on the hill and quiet enough to have a good time with your family and friend.
1 night costs 26,000 yen at minimum but it must be worth.
A lot of people there, but still quiet and comfortable to walk and see around.
I highly recommend you the night walk. Hopefully, I'd like to go to Takayama again.