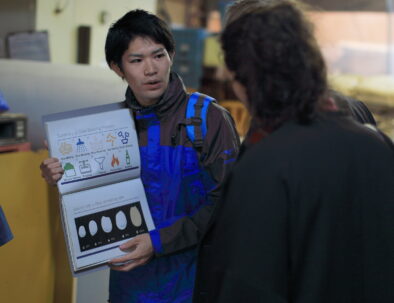 Daisuke Seko
Tour Guide
Originally from Tokyo. Love all Japanese cultures and Bon Jovi. Make a precious memory with you!
Kenji Hosoe
Tour Supporter
Father of three. Love traveling, farming and fishing. Dedicate in community development of Maze village.
Fumiko Morimoto
Culinary Expert
Local restaurant owner and Shamisen player. Specialize in making beautiful meals with only local produce.
Satomi Yamamoto
Culinary Expert
Live in the Maze village for more than 30 years. Plenty of knowledge about local cuisine. Enjoy the bento box!
Katsumasa Okuda
Sake Expert
35 year's working experience at Tenryo Sake Brewery. Super friendly, generous and welcoming person.