I've joined in a cooking class for foreign tourists in Hida-Furukawa on this weekend.
I'll share the experience with you.
Hida city is one of the stage of 『Your Name』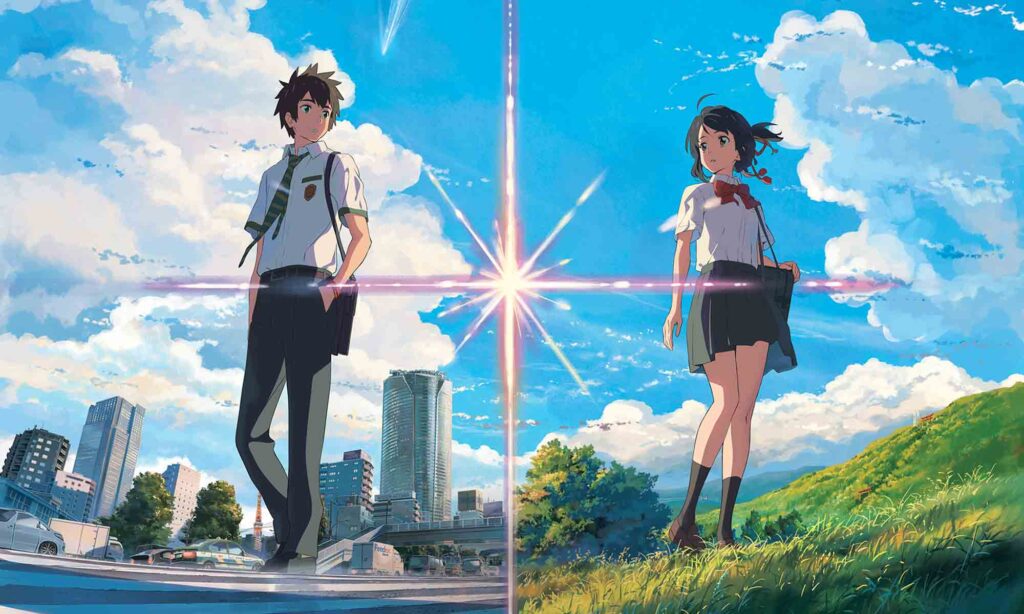 Hida-Furukawa is well known for where 『Your Name』 took place, which was a big hit in Japan.
This is the first visit for me.
It took about 90 minutes from Maze (15 minutes from Takayama by train).
I really enjoyed the drive to Hida-Furukawa since it was far from traffic jam.
It seems so retro-inspired and there is the city office nearby the station.
Hida city is as large as Gero city (my current place) but the population is 24,000, which is 10,000 less.
Had a great time with a French family
I joined the cooking class with a family from France who comes to Japan for the first time.
I learned French in my university but I remember little honestly. I talked with the dad so much. I like the way he speaks.
I think French are talkative. Every family member seems to like chatting.
Before starting the cooking class, we saw around Hida-Furukawa. This is the view from a hill and it's a clear place, compared to Maze.
We met a local person who can speak French very well.
I was really amazed at that and regretted my past; not studying French so hard.
Not only cooking but getting ingredients
After seeing around, we got clear water on the street.
The signboard back of people says "清水", which means clear water.
Anyway, the mam really looks like a Parisienne (wearing a blue shirt).
Next, we harvested tomatoes and eggplants at the local farm.
We made 6 menus by ourselves
We spent about 2 hours on cooking local cuisine.
The cooking teacher was a mom living in Hida-Furukawa and she taught everything in her fluent English.
It was the first time to cook with non-Japanese people since I went to the Philippines for the internship on my 2nd grade of university.
Just to say, the dad sadly said that his wife didn't cook at all in his home.
We made 6 menus like below.
Aji-gohan (rice dish cooked with other ingredients)
Miso soup
Fried eggplant
Sweet fried potato
Spinach dressed with Egoma (wild sesame)
Match jelly
Fried eggplant and tomato was the most impressive dishes.
I know fresh vegetables are so tasty. The big brother really likes fried eggplant.
We can start it also in Maze
After eating Matcha jelly, we parted at Hida-Furukawa station.
All in the family were so pleased with the experience. Needless to say, I also had a great time with them.
I've had everything before but it's actually new and valuable for foreigners like
Getting a clear water at the street
Harvesting fresh vegetables at the local farm
Cooking Japanese dishes with a local person
Especially, it's so different a experience from visiting Tokyo or Osaka and must be interesting for them in terms of communicating local people.
Anyway, I think we can do the same thing in Maze.
I know we should appeal a different point to foreigners like how different the scenery and the experience is.
The bottleneck must be the language.
We don't have to persist in cooking class but we need local people who can speak other languages whatever we begin.
Honestly, I hope it's just a tiny concern.
I'd like to say at last, I should have studied French harder in my uni.