Osaka is one of the biggest cities in Japan like Tokyo.
For Japanese, it's known as the best place to enjoy nightlife.
There are a lot of attractive shops and areas in Osaka's night and I'll share 4 spots today.
CLUB Ammona
The first one is a pronoun club for nightlife.
You might have a stereotype for clubs like "so crowded", but here is different!
Looking at the picture of the official website …
Various events such as fashion shows, bridal, corporate presentation, live etc. are held as there are many dance events as well as rental plans.
I was quite surprised… This person seems to have appeared as a guest as well. He is one of the most famous comedian in Japan.
You may encounter some famous person in Club Ammona.
Address: 2-3-22 Higashi Shinsaibashi, Chuo-ku, Osaka 542-0083 Yusuhachi Building

Opening Hours: (Sun – Thurs) 23:00 ~ 4:00 / (Friday and Public Holiday Day) 23: 00 ~ 5:00 / (Sat) 22:00 ~ 5:00

Phone number: 06-6211-3993

E-mail: info@ammona.jp
About 5 minutes on foot from Nihonbashi Subway Sennichimae / Sakaisuji Line
About 8 minutes on foot from Shinsaibashi Station on the subway Midosuji Line / Nagahori Tsurumi Green Line
About 8 minutes on foot from Midosuji Line, Sennichimae Line, Yotsubashi Line Namba Station on the subway
About 8 minutes on foot from Kintetsu Nanba Station
Magic & Bar French Drop
Magic & Bar French Drop
The next spot is a magic bar. I have never been there but I am very interested personally…
It seems that half of customers is foreigners. Actually, the magician is even a foreigner.
The characteristic of this bar is that it was selected as the 22nd place in Japan "Japan tourist spot Ranking 2017 popular to foreigners" of TripAdvisor.
Among many other sightseeing spots such as Tokyo and Kyoto, 22nd place in Japan is quite amazing, isn't it?
You can enjoy a magic show with unlimited drinks for 90 minutes at 4,000 yen for men and 3,000 yen for women.
By the way high school students are likely to be seen at 2,000 yen. But is it too young to enjoy it?
Address: 2-18 Takatsu 1-chome Chuo-ku, Osaka-shi, 542-0072 Osaka

Business hours: Monday – Sat 19:00-25:00 Closed on Sundays

Phone number: 06-6191-6120

Access: 3 minutes on foot on Sennichigee street to Nihonbashi from Subway Tanimachi Ku-chome 2nd exit 
REVUE JAPAN 〜GEISHA&SAMURAI〜
Here is the third place to introduce! It is REVUE JAPAN ~GEISHA & SAMURAI ~.
This is a stage of the night where JTB West went with OSK Nippon Theatrical Company and Shochiku to express "Japanese" like foreign dancers such as Japanese dance and sword fighting.
Regular performances are taking place from December 15, 2017, but it seems that a new night club event began again from January 2018.
It is a modern and pop stage with a mix of performances such as DJs of an armor figure, anime songs, Japanese drums and so on.
Address: 1-4-20 Dotombori Chuo-ku, Osaka-shi Osaka Prefecture 542-0072

Opening date: January 17, 18, 24, 25, 30, 31

Opening hours: 19:30 ~ 20:15 · 21:30 ~ 22:15

Phone number: 06-6251-3091

Access: 5 minutes on foot from Namba Station Namba Station 14 Exit
Universal Studios Japan (USJ)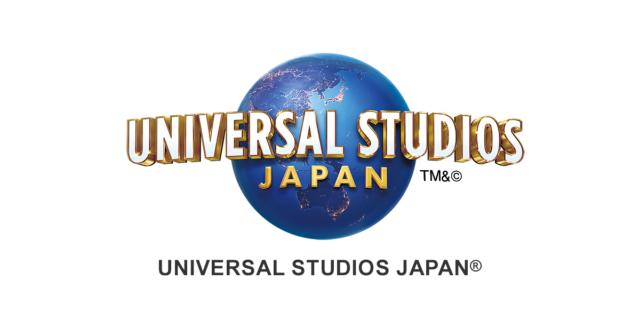 The last one is USJ, which is at the top of Japanese theme park with Disney.
Is it more popular for foreigners than Japanese because most of attractions are produced from the foreign movies.
I think many people know, but the parade of the night is what USJ is putting effort in recent years.
As for how much power you put in, it seems that they cast a maximum of 7 billion yen, which is about twice the size of the past parade!
They will introduce proprietary technology to perfectly synchronize projection mapping, lighting, music etc of stereoscopic image projection …
In addition to Harry Potter and Minion, Transformers also appear for the first time and you can enjoy a new parade like being wrapped in the movie world!
Address: 1-33, 2 – chome Sakurajima Konohana-ku Osaka-shi 554 – 0031 Osaka

Opening hours: Please check the official website

Phone number: 0570-20-0606
【From main station / airport to Universal City station】
About 11 minutes from Umeda station / Osaka station
About 11 minutes from Shin-Osaka station
About 35 minutes from Osaka International Airport (Itami Airport)
About 65 minutes from Kansai International Airport
Summary
I shared 4 Osaka nightlife spots for foreign travelers.
How was that? Clubs, magic, theme parks and the night in Osaka are not likely to get bored.
Personally I admired that even a nightlife has a wide range of Japanese culture.
I'm so glad this post is useful for your sightseeing in Japan!!