The northern part of Gifu prefecture is called Hida region composed of Takayama, Shirakawago and Gero Hot Spring.
In the idyllic Hida region surrounded by the nature of the Japan's Northern Alps, you can not only travel around classic sightseeing spots such as Takayama's old townscape and Shirakawago, but visit the real-life locations of the movie, "Your Name".
I will introduce 10 tourist attractions in Hida region on this post.
Old townscape in Takayama (Sanmachi Street)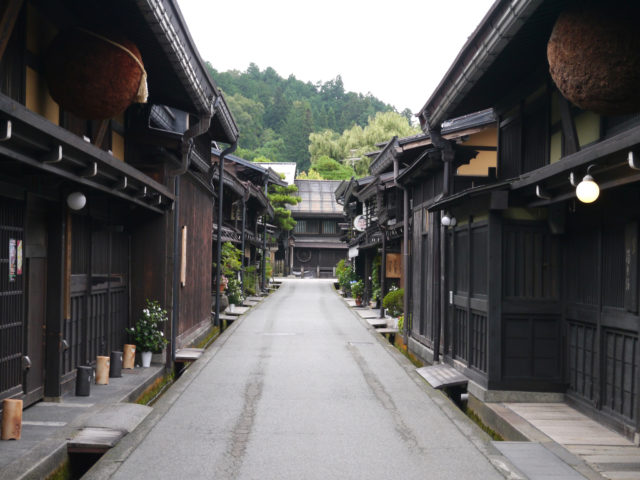 "Sanmachi Street", which can be said to be the most popular sightseeing spot in Hida Takayama and it is a general term for the townscape in the center of Takayama city.
About 12 minutes' walk from JR Takayama station will take you there. A lot of old townscapes line up, and it is wrapped in the atmosphere as though it was a time slip in the Edo period.
It is fun to watch the streets and shop, but the best is to eat something on the street market! Also, the recommended time is in the morning with few tourists!
Miyagawa Morning Market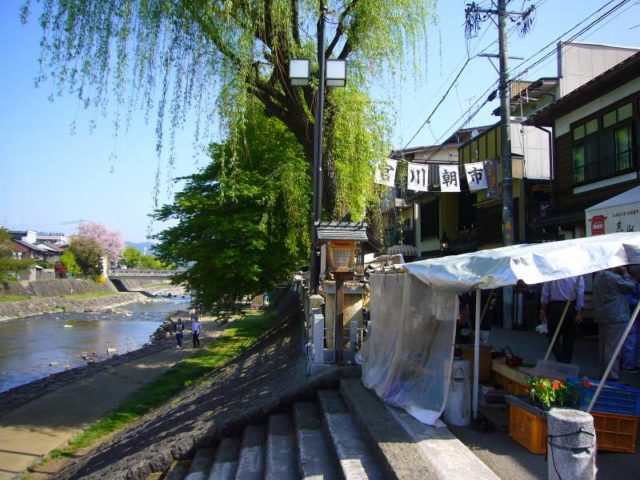 There are two morning markets "Miyagawa Morning Market" and "Jinya Morning Market" in Takayama, and the Miyagawa morning market is said to be one of Japan's three major morning markets, along with Wajima Morning Market in Ishikawa Prefecture and Katsuura Morning Market in Chiba Prefecture.
Miyagawa Morning Market is held every day from 7 o'clock in the morning to 12 o'clock, and among the 40 shops, fresh local vegetables and fruits, handmade miscellaneous goods and folk crafts etc. are on sale.
It is a rustic market filled with humanity that makes people feel connected through interactions with locals.
Takayama Festival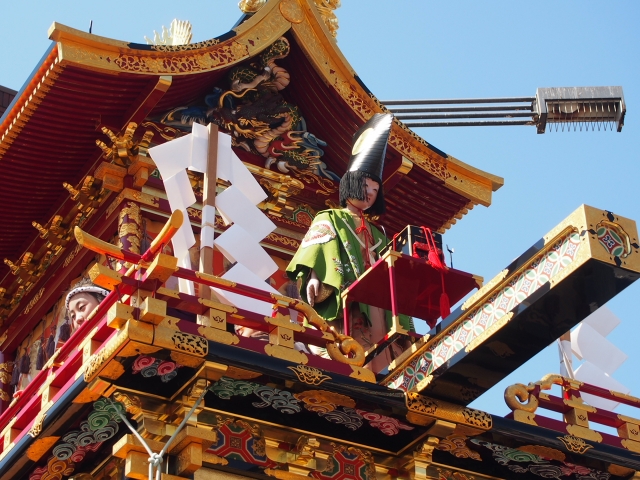 Takayama Festival is a collective term for the autumn festival (Hachiman Festival) and the spring festival (Sanno Festival). The spring one is held on April 14th and 15th every year, and the autumn one is held on October 9th and 10th, respectively.
It is a festival packed with attractive content such as "Food Stalling", which stands as an important tangible cultural asset of the country, "Karakuri dedication" showing the movement of the Karakuri doll, one of the characteristics of Takayama stalls.
Hida Furukawa (The real life location of 『Your Name』)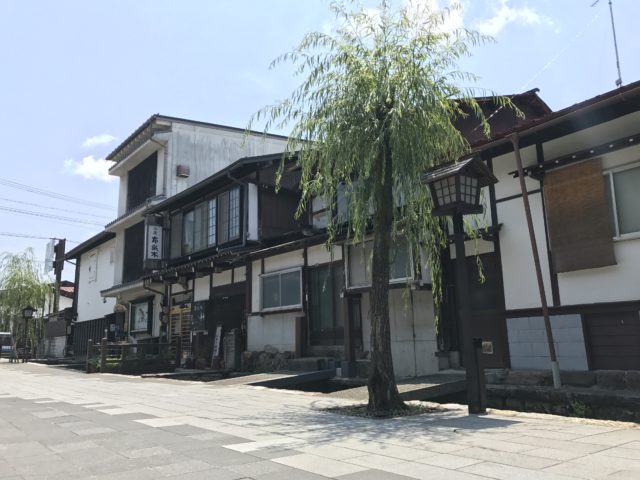 Hida city next to Takayama city got a big hit in 2016 since it has become one of the stage of "Your Name".
You can enjoy the real life locations of the movie, such as "Hida Furukawa station" where landscapes reproducing the film scenes and "Keta Wakamiya Shrine" rumored to be a model of Miyamizu Shrine.
Of course, not only above but also the historic empire is overflowing, including the traditional white wall town store and many leading sake breweries in Japan.
Shirakawago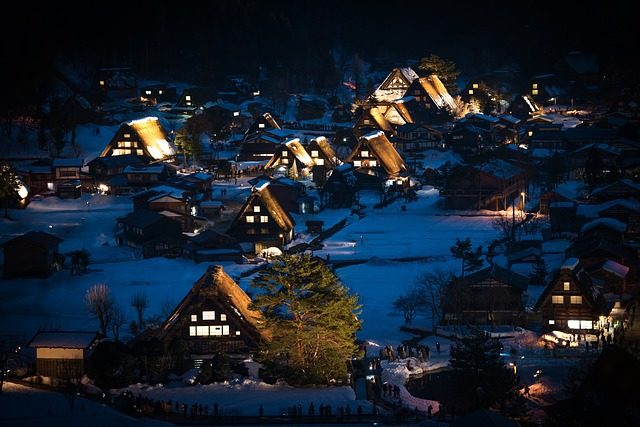 The most famous sightseeing spot in Hida region, Shirakawago Gassho-zukuri Village, was registered as a World Cultural Heritage in 1995.
Depending on the season, Shirakawago looks very different. In winter, it is illuminated and covered with pure white snow, which I highly recommend.
The view from "Ogimachi Observation Deck" that is located about 20 minutes on foot from the village is absolutely amazing.
By the way, Shirakawago is famous as the real life location of "When They Cry".
Hida Great Limestone Cave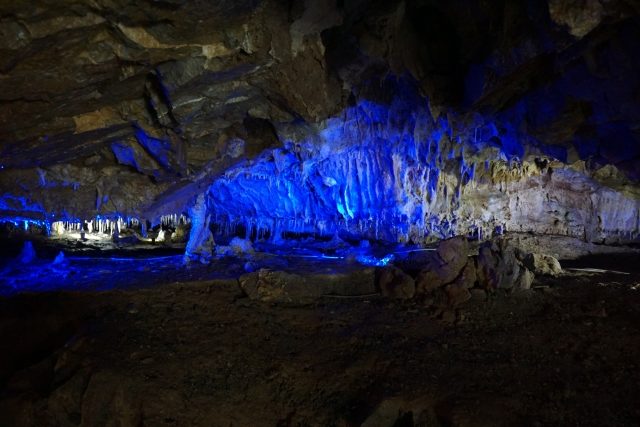 "Hida Great Limestone Cave", known as Japan's highest altitude cave, is located at an altitude of about 900 meters.
It is also a unique limestone cave with a history that it was sunk in the sea in the ancient times.
In a large scale limestone cave with 800 meters of sightseeing dunes and 1,000 meters of undeveloped parts, you can enjoy sharply rising faults and ups and downs in the cave.
It is also a must see light-up of various colors such as green, red, and blue!
Mt. Norikura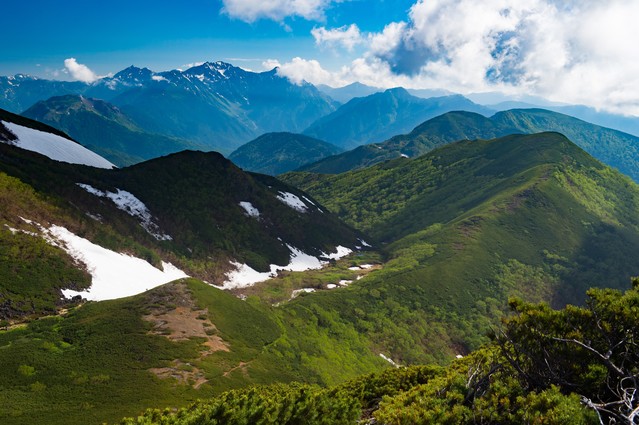 There are several mountains that exceed 3,000 meters in Japan, but you can easily enjoy those high mountains at "Mt. Norikura Kengamine", which is located at the prefectural border of Gifu and Nagano prefecture.
At "Norikura Skyline" that is running at the highest place in Japan, you cannot pass by a private car, so you will climb to the top of Tatamidaira by bus from Hirayu Hot Spring in Gifu Prefecture.
And just about 90 minutes' walk from Tatamidaira will take you to the top of Mt. Norikura Kengamine, which is 3,026 meters high!
Shin-Hotaka Ropeway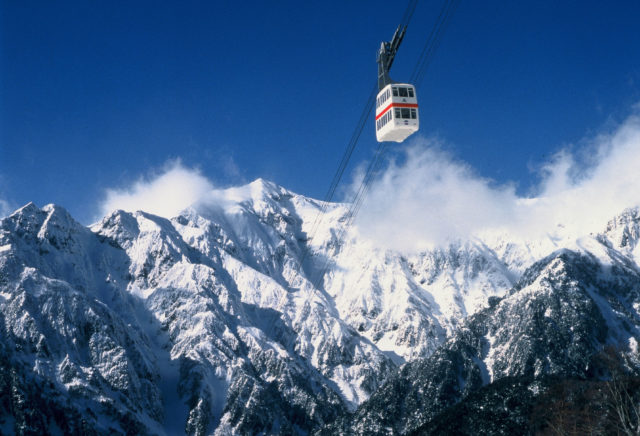 The length of Shin-Hotaka Ropeway is 3,171 meters connecting Shin-Hotaka Onsen station to Nishi-Hotaka station at an altitude of 2,156 meters.
The second ropeway is the only two-story gondola in Japan.
Shin-Hotaka Ropeway runs throughout the year, so you can enjoy the beauty of the mountains of Hida all year round.
Okuhida Hot Spring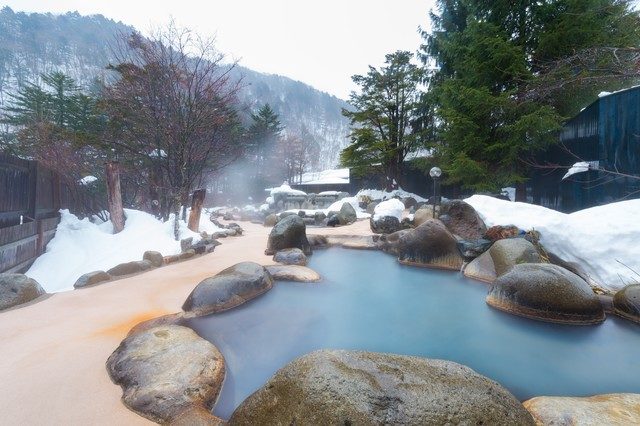 The hot spring located in the immediate vicinity of Shin-Hotaka Ropeway is Okuhida Onsenkyo.
"Shin-Hotaka Onsen" at the foot of the Alps was originally popular with mountaineers, but a dynamic and refreshing wide open-air bath has been popular with tourists recently as well.
"Shin-Hotaka-No-Yu" is located along the Gamata River and you can enjoy open feeling in the large outdoor bath about 10 meters square.
Gero Hot Spring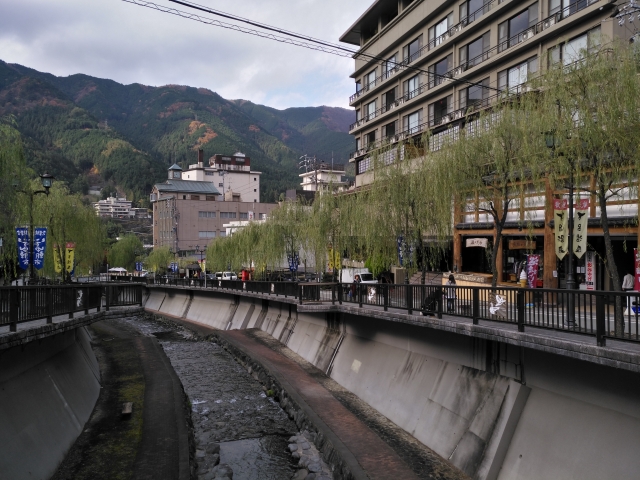 The last one to introduce is Gero Hot Spring, which is counted in one of Japan's three hot spas.
Even if you do not have enough time, you can enjoy hot springs easily by taking a day trip bath.
"Funsenchi" is a symbol of Gero Hot Spring. It is literally an open-air bath with nothing to block.
Since the pure spring is used, you can fully enjoy Gero Hot Spring.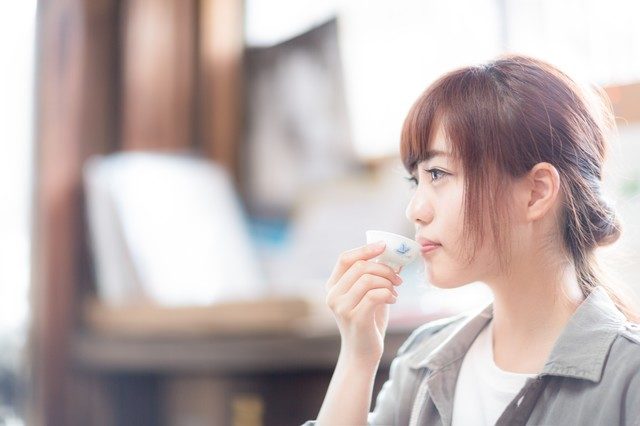 How is the post? I have introduced the 10 best spots to visit in the trip in Hida Takayama.
Those 10 spots should not be missed. You must take them in your itinerary as much as you can.